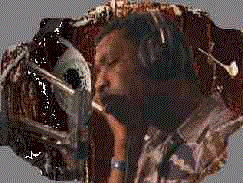 Youssou N'Dour is one of Africa's most important performers. His music has reached a world wide audience through collaborations with artists like Peter Gabriel, Neneh Cherry, and Branford Marsalis. He started performing at a very early age and is always experimenting with new sounds based on traditional Senegalese musical styles. With his complex rhythms and soaring vocals, Youssou's music breaks down all language and cultural barriers. To quote the liner notes from "Set", his music will make you think globally as you dance locally.
Peter Gabriel has described Youssou's voice as one of the finest in the world. He has an amazing 4-5 octave range and sings in English, French, Fulani, and Serer as well as his native Wolof.
Here is Youssou N'Dour's nearly complete discography for his original releases. Singles (12'' or 7'') are not included.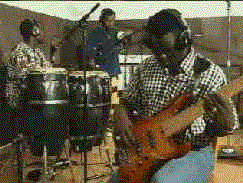 1. STAR BAND DE DAKAR
Vol. 10: N'Deye N'Dongo (Soumbouya IK3029) Youssou joined Star Band from Vol. 10.
Vol. 11: Birame Penda Vagane (Soumbouya IK3029)
Vol. 12: Sala Bigue (Soumbouya IK3029)
2. ETOILE DE DAKAR
Absa Gueye (Salsa Musique 002)
Re-issued several times.
Tolou Badou Ndiaye (ET001)
Not included in the official cassettes.
Thiapathioly (MCA 302)
Compiled from Vol. 2 and Vol. 3 of the official cassettes.
Xalis (M. Diaw 01)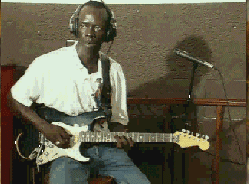 3. YOUSSOU N'DOUR ET LE SUPER ETOILE DE DAKAR
Ndiadiane Ndiaye (MCA 304)
Show a Abidjan (ED 0010)
Mouride (ED 008)
Diakarlo 83 (Disco Stock DS8006; MCA 305)
With Etoile 2000.
Panorama de Senegal Vol.1 (MCA 306)
With Baobab et al.
Immigres (Celluloid 6709)
Nelson Mandela (Magnetic 2404461)
Inedits 84-85 (Celluloid 6809)
The Lion (Virgin V2584)
Set (Virgin VJCP47)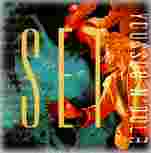 Eyes Open (40 Acres and a Mule Music Works/ Columbia CK40714)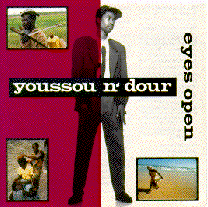 The Guide/Wommat (Chaos/Columbia OK53828)

4. WORK WITH OTHER SENEGALESE ARTISTS
Aladji Faye et le Etoile de Dakar "Vol. 1: Dance Koleure" (TEC, no suffix)
Mar Seck et le Etoile de Dakar "Vol. 1: Diap Sa Lameigne" (TEC, no suffix)
Ndiaye Samba Mboop et le Super Etoile "Vol. 1: Djigueny Tey" (Touba, no suffix)
Madiop Seck et le Super Etoile "Vol. 1: Gorgolou" (Touba, no suffix)
Super Etoile II de Dakar "Vol. 1: Ndeetel Weer Wi" (Saprom, no suffix)
Ouzine Ndiaye "Autorail" (Celluloid CEL6812)
Ouzine Ndiaye "Gao" (Saprom, no suffix)
(?) Ouzine Ndiaye "Fecc" (Studio 2000, no suffix)
N'Diaga Mbaye "Vol. 1: Dans le Vent" (Saprom, no suffix)
Ndeye Mbaye Djinma "Kollele" (Saprom, no suffix)
Yande Codou Sene & Youssou N'Dour "Gainde" (World Network)
Youssou N'dour & Omar Pene "Euleuk Sibir" (XIPPI)
5. OTHER INTERNATIONAL RECORDINGS
Ryuichi Sakamoto "Beauty" (Virgin VJD32235; VJL28203)
Jacques Higelin "Higelin a Bercy" (EMI 2609853 PM156)
Paul Simon "Graceland" (WEA 9254471)
Peter Gabriel "So" (Virgin PG5)
He also co-wrote & performs "Shaking the Tree" on the mini-album by that name.
Various artists "Tamtam Pour l'Ethiopie" (Phonogram 880568-1)
Manu Dibango "Wakafrica" (Fnac 592137)